The Latio team started a successful cooperation with the developers of the business centre Preses Nama Kvartāls - the company Lords LB Asset Management. With the deference to the historical significance of this place, the future business quarter was named "Preses Nama Kvartāls" [Eng.– The Printing House Quarter]. As early as 2023, it will be open to tenants and residents of the city.
44 years ago, the famous Printing House was built to serve production of printed publications only - the editorial offices of various magazines and newspapers with their own printing facilities. The historical significance and value of the Printing House are also relevant today. This is freedom of opportunities. The new business district combines a well-thought-out modern concept - technology, energy efficiency and high-quality design. It will be a place where the original values of the Printing House will be complemented by the contemporary opportunities - to indulge in ideas, make them real and let them develop.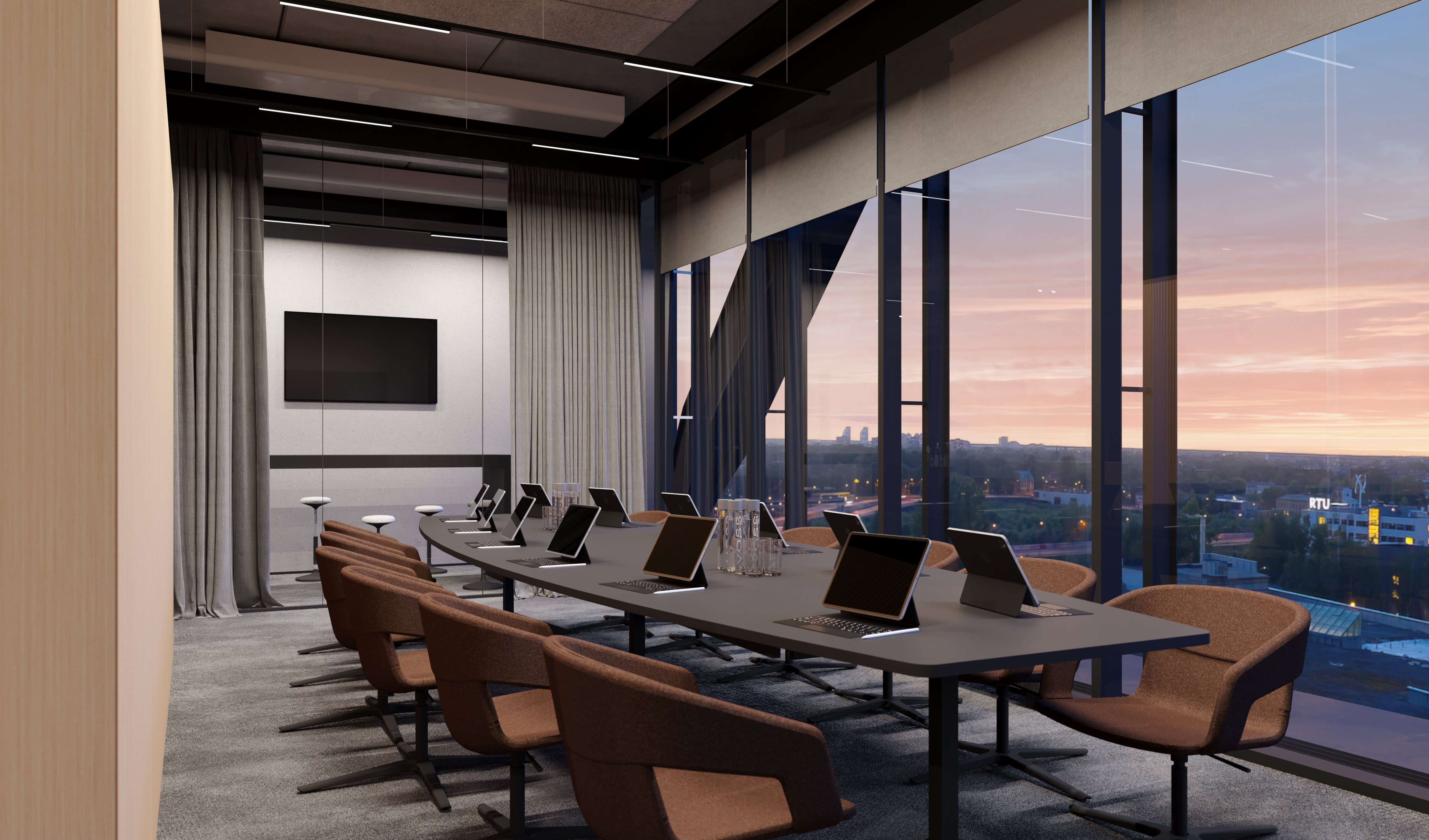 Preses Nama Kvartāls offers breath-taking views of the Old Town and the panorama of Kipsala Peninsula. Now, there is an opportunity of early reservation of this Class A office space for your business. The emerging multifunctional complex is located at Balasta dambis 2, at the crossroads where streams of public transport and private vehicles converge. At the 1st round of the project, a business centre comprising Class A offices is under construction to occupy an area of more than 26,000 sq.m., and the multifunctional centre.
The load-bearing structure of the business centre building is arranged along its perimeter, which provides unlimited opportunities for creating office space in accordance with the requirements of customers. The business centre building will comprise 11 floors with flexible floor layout, giving a chance to adjust the office space requirements for businesses of different size. With sustainable design solutions, the Near Zero Energy Building (nZEB) ensures high energy efficiency. The building solutions are aimed to obtain BREEAM Excellent certification.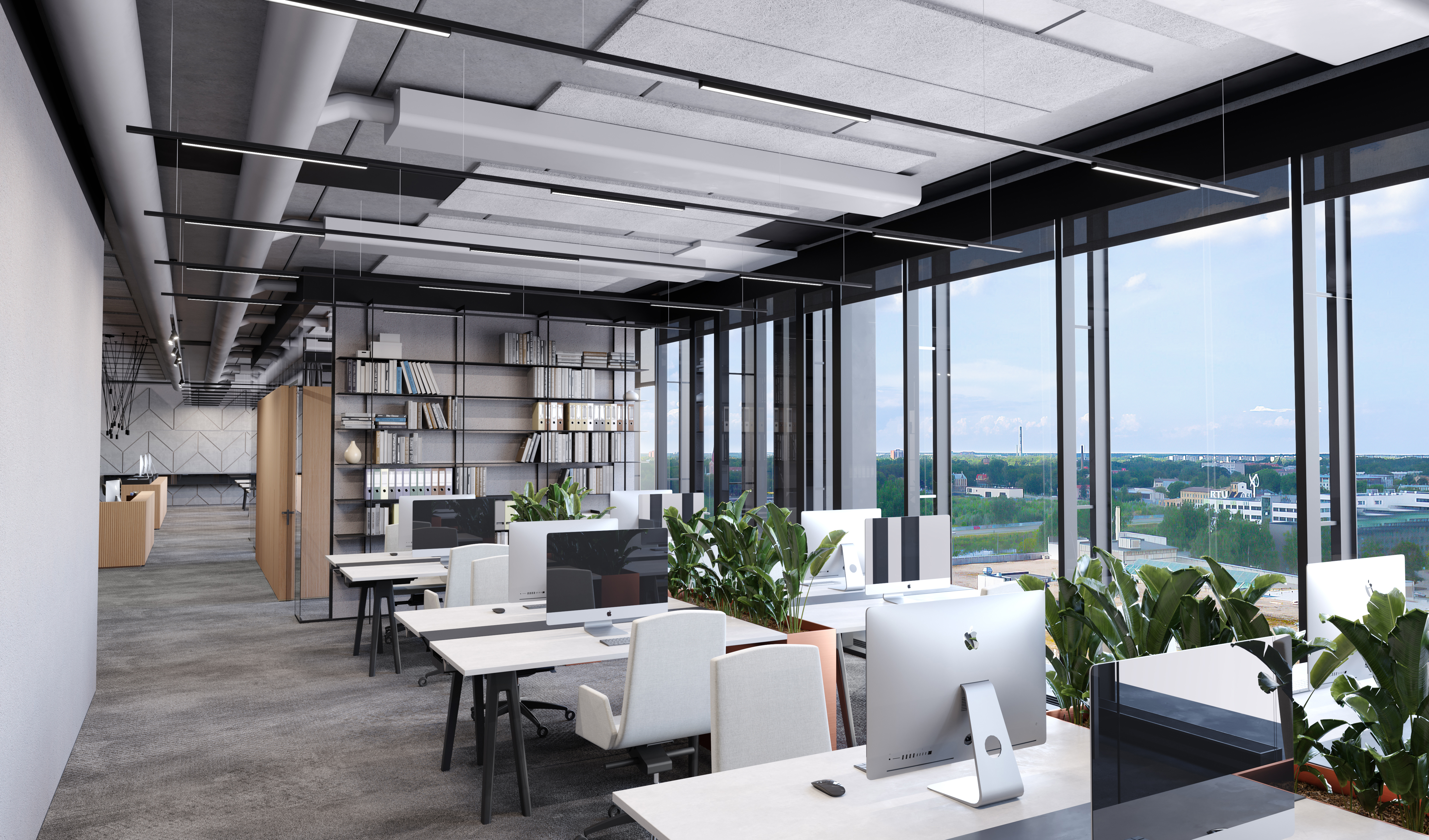 The building of the business centre and the multifunctional centre will be linked by a spacious atrium – food zone with a number of restaurants and cafes. The ground floor of the multifunctional centre will provide a shopping area and various types of services, including a fully equipped retail store, a modern gym, and health care services. On the 1st, 2nd , and 3rd floors of the building, there will be a multi-level surface parking lot accepting about 1,000 vehicles, and an electric vehicle charging station. The tenants will also be offered a safe bike parking area. The roof of the building will serve as sports and recreation area – here you will find the first rooftop football field in the Baltics, a multifunctional sports ground, a children's playground, a rooftop café, and terraces.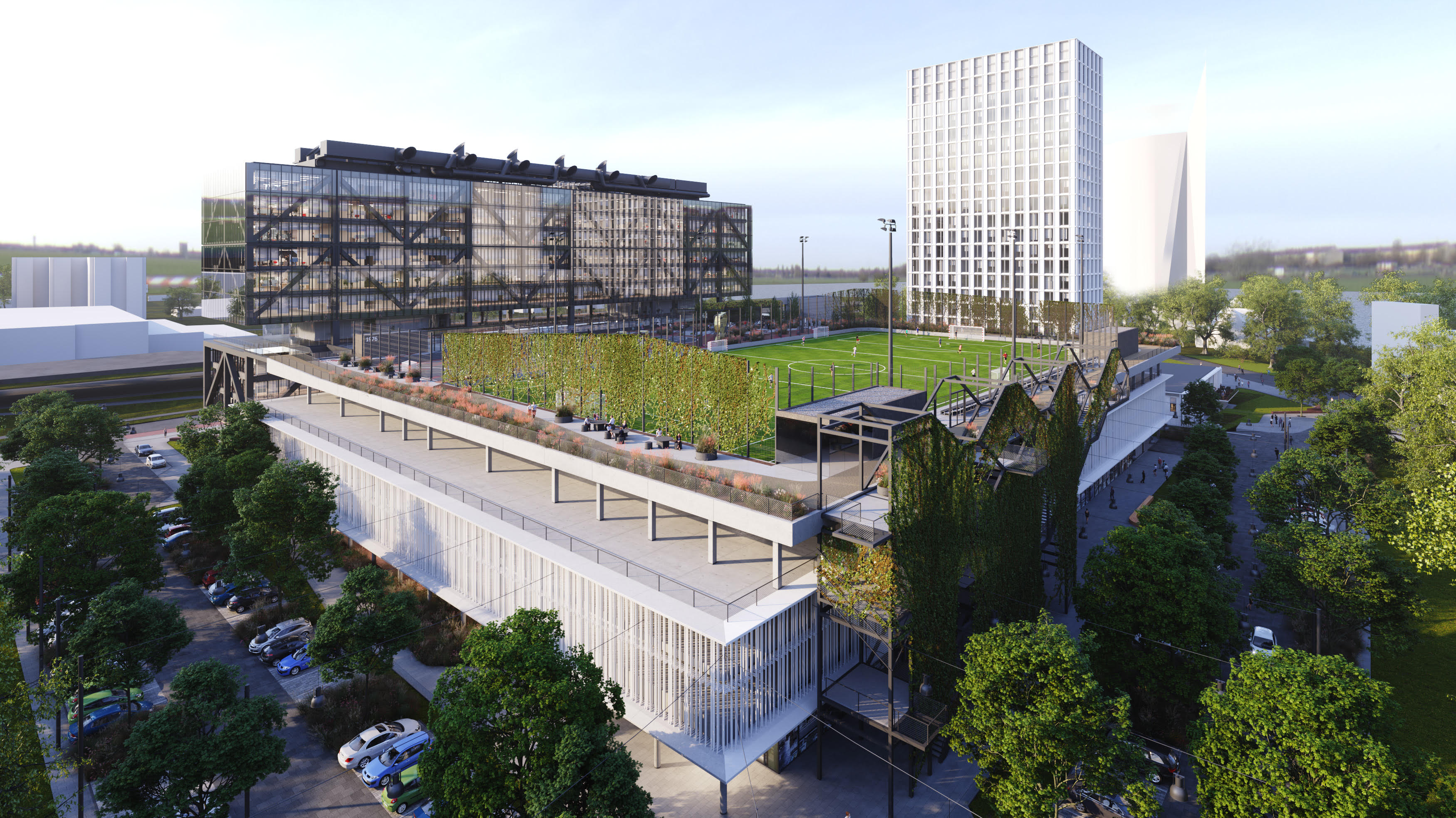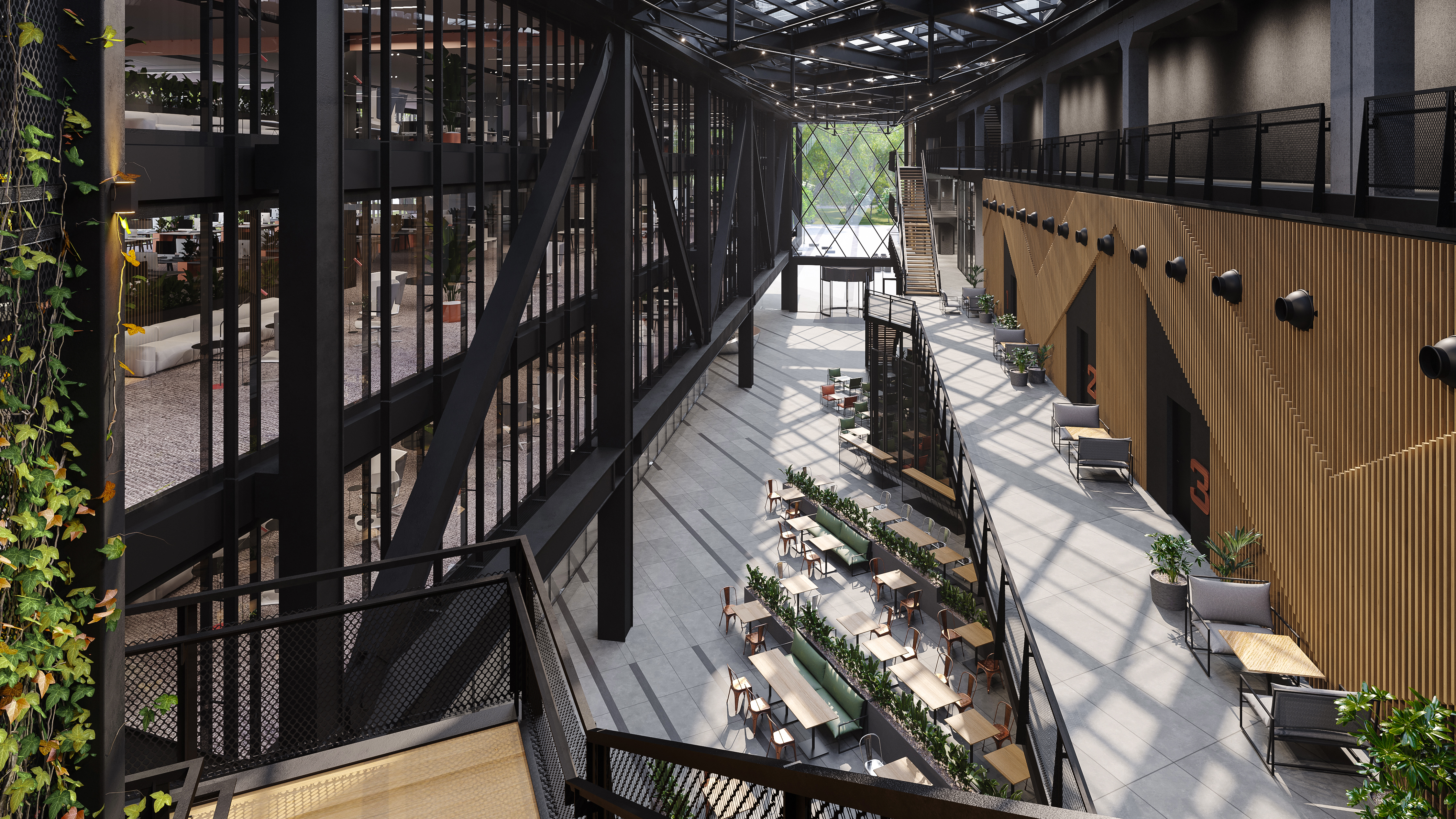 For further details about the project, please feel free to contact Latio real estate agent Solvita Gulbe.